About Michiyo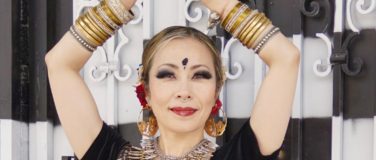 Michiyo is a dancer and an ATS® instructor in San Francisco CA.
From the very first time Michiyo saw ATS® she knew that it would became a life passion. What greater way to respect the years of pleasure than to dedicate herself to perfecting not only the form but the teaching of the dance so that others may learn the amazing experience which is ATS®…
About ATS®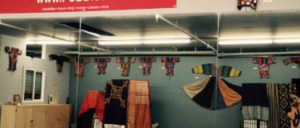 What is American Tribal Style® Belly Dance?
Here is the answer by Carolena Nericcio-Bohlman, director FatChanceBellyDance®.
American Tribal Style® Belly Dance (ATS®) is a modern style of dance created by FatChanceBellyDance®director, Carolena Nericcio-Bohlman…   
News and Events
FCBD® Pop-up
ATS® Summer Series with Michiyo
Monday July 22 & 29 2019
at Symbolic Dance & Fitness
Info
ATS® Reunion
January 23 – 26 2020
Michiyo – Friday Jan 23 – Gaze is Your Powerful Tool
FCBD® – Saturday Jan 24 – Improvisational Choreography
Info & Registration
Performances – FatChanceBellyDance®
* July 27 2019 – Dancing on Waverly
Info

Performances –Tessera Tribal
* July 6 2019 – Darker Still Studios 13th Annual Hafla